TOMORROW'S RECYCLING SOLUTIONS
Your Partner
for a Cleaner World
Servicing customers across the country, The Amlon Group is uniquely positioned to help you with sustainable, responsible, and efficient end-to-end solutions. Since our beginnings, over four decades ago, we have been seeking out innovative solutions for managing difficult industrial waste-stream challenges.
OUR SERVICES
How We Can Help
The Amlon Group is an environmental solutions company, on a mission to redefine sustainability. We are committed to accelerating the transition to a circular economy by treating, recycling, and repurposing industrial byproducts and specialty waste.
We help you find effective, efficient, and environmentally sound solutions for your industry's needs and challenges.
OUR PROCESS
Reducing Environmental Impact
Being committed to the safety of the environment means that in addition to doing our utmost to keep unnecessary waste and potentially hazardous byproducts out of landfills and waterways, we also design our processes from the ground up; foreseeing potentially hazardous environmental impact and minimizing it at the start.
MATERIALS
We Handle Your Hazardous & Non-Hazardous Materials
The Amlon Group's specialized facilities enable the recycling and reusing of a vast array of materials, both hazardous and non-hazardous. Including earth, liquid, and heavy metals and oxides. We can accept a broad and diverse range of materials for environmentally safe processing; keeping them out of waterways and landfills.


HOW WE HELP
Simplify Your Processes
The Almon Group is a full-service partner for your company's management needs. Using our expert support and proprietary approach, we offer end-to-end support to your entire waste management process; from pick-up to processing.
Our focus on sustainability and efficiency simplifies your experience of waste management while meeting economic and environmental goals.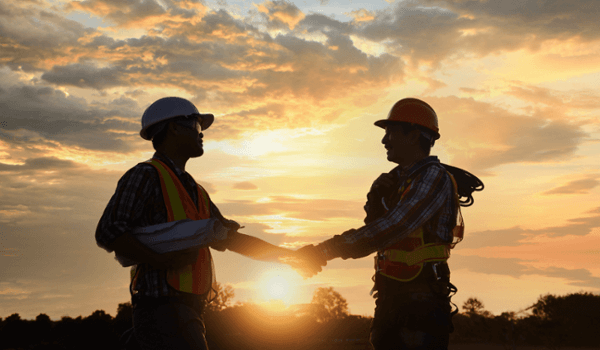 INDUSTRIES
Trusted In Many Sectors
CORE VALUES
Working Today For Tomorrow's Environment
NEWS
Read the latest from The Amlon Group